Post by Deleted on Feb 12, 2016 9:23:52 GMT -5
Good afternoon to you all! I trust that all is well with all of you. Due to unprecedented demand from around the world, everyone reading '
The Third
' is cordially invited to call a taxi, whether or not you are in Tehran: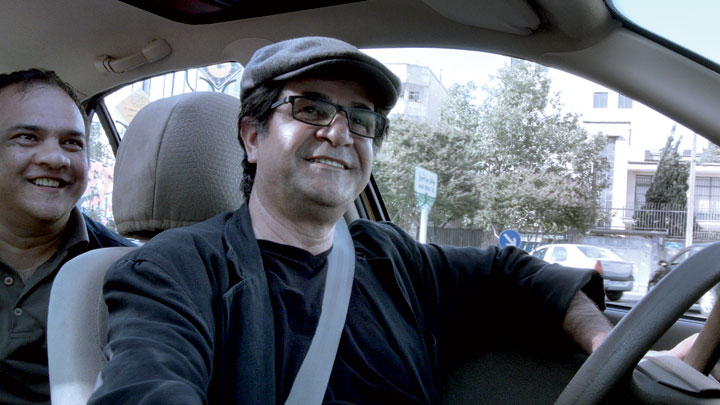 "Jafar Panahi's playful film is, like Kiarostami's Ten, set and shot from inside a car: a taxi of sorts, with Panahi himself as the affable amateur cabbie. After ferrying various passengers around Tehran, he collects his niece, who's filming a short for school. Despite its concern with ethics, aesthetics and politics, the film oozes charm and mischievous wit – a reminder that cinema always trades in illusion."
Taxi Tehran
Political ritual also played a central role in Byzantine life. Its aim was to reinforce the idea of
taxis
, the changeless, harmonious and hierarchical 'order of things'. Elaborate spectacles were designed with immense concern for symbolic detail. According to the historian Norman Davies, Byzantine body language stressed the idea of
agalma
or 'statuesque calm'. Meanwhile, BBC News reports a
Syria war pause plan agreed by world powers
. I doubt, however cunning the plan, that it will pause the Syrian civil war, as the conflicts spread both within and beyond the Middle East. The halt will not apply, for example, to the battle against jihadist groups Islamic State (IS) and al-Nusra Front.
'The 17-member International Syria Support Group (ISSG) also agreed to accelerate and expand aid deliveries. The announcement comes as the Syrian army, backed by Russian air strikes, advances in Aleppo province. The move threatens to encircle tens of thousands of civilians in rebel-held parts of the major city of Aleppo. The Syrian government has not yet responded, though a key rebel coalition welcomed the announcement.

"If we see action and implementation on the ground, we will be soon in Geneva," Salim al-Muslat told reporters, referring to the Swiss city where the UN is trying to get peace talks between the Syrian government and rebels off the ground.

More than 250,000 people have been killed and 13.5 million displaced in almost five years of fighting in Syria ... '
Millions of Syrian refugees have reached Europe, putting pressure on the European Union (EU).
UN siege aid 'could start within 24 hours'
, BBC News reports, but where are all the taxis?