Post by Deleted on Jun 20, 2014 10:37:18 GMT -5
'
A Century of Chinese Cinema
' is a title that is inevitably, and immediately, subject to skepticism. The doubts begin with 'Century' as there are several possible dates that could serve as a starting point for this centenary. Cinema first came to China with a Lumière roadshow in 1896; the first Chinese-produced film appeared in 1905; the first movie theatres opened in Beijing in 1907; the first film studio was founded in Shanghai in 1909; while the first narrative films that approached something like feature length (both sadly now destroyed) appeared in 1913.
The fate of those landmark first films would be shared by hundreds of other examples of early Chinese cinema, swallowed up in the social and political chaos that engulfed China in the first decades of the 20th century. That chaos leads us to the second questionable 'C' – 'Chinese.' East Asia's tumultuous social and political history resulted in a uniquely dispersed model of film production, one that defies the film-historical myth of a unified 'national cinema' focused on a single location. For this reason, critics and scholars have tended to isolate major filmmaking centres – namely the Mainland, Hong Kong and Taiwan – and champion these as distinct national cinemas unto themselves. Yet while there is certainly a great degree of logic to this approach, recent scholarship has done much to reveal the remarkably fluid movement of Chinese filmmakers between these three regions, from cinema's very beginnings to the present day.
It's this complex and continuing exchange between regions that this major, five-month film season – eclectic, occasionally eccentric, and with not a thought of being comprehensive – seeks to explore. In June, the BFI looks at '
The Golden Age
' and '
A New China
'. Chinese cinema is rich beyond belief, and we hope that the dialogue we have begun here will help to open potential new pathways of scholarship and cinematic discovery. Due to unprecedented demand from around the world, everyone reading '
The Third
' is cordially invited to '
Spring in a Small Town
' promptly at 18:10 (BST) this evening, Friday 20 June 2014.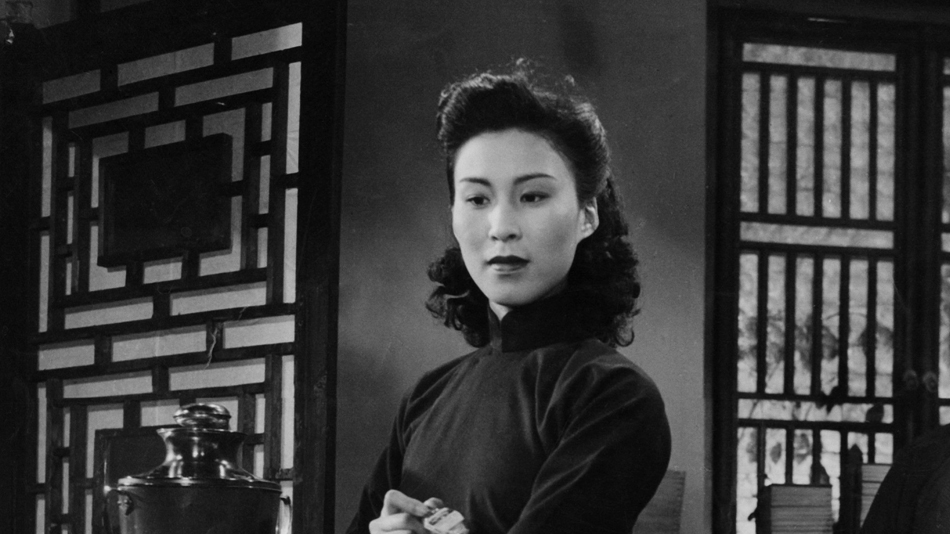 BFI Southbank
Regarded as the finest work from the first great era of Chinese filmmaking, Fei Mu's quiet, piercingly poignant study of adulterous desire and guilt-ridden despair – now restored – is a remarkable rediscovery. After eight years of marriage to Liyan – once rich but now sickly and almost suicidally apathetic following a long, ruinous war – Yuwen does little except deliver his daily medication. A surprise visit from Liyan's friend Zhang re-energises the household, the invalid included. Liyan's young sister is not alone in her excitement over the much-travelled guest; Yuwen knew him before her marriage… Eliciting a great performance from Wei Wei as Yuwen, whose wistful voiceover offers insights into her conflicted feelings, Fei creates a tense, sensual chamberwork steeped in suspicion and suppressed longing, deep resentments and half-spoken truths. The deft use of locations, dissolves and camera movements makes for a fraught, febrile mood of hesitant passion, entrapment and ennui; sophisticated cinematically and psychologically, the film eschews sentimentality for something far more beguiling. Writing in '
The Guardian
', the film critic Peter Bradshaw concludes thus:
" ... For reasons no one can explain, everyone is drawn to taking walks by the ruined city wall. Perhaps there is something about damaged limits or vulnerable barriers. There is a captivating subtlety in the glances, smiles, brief hand-holdings; it has an inspired emotional fluency and candour. This is a film to fall in love with."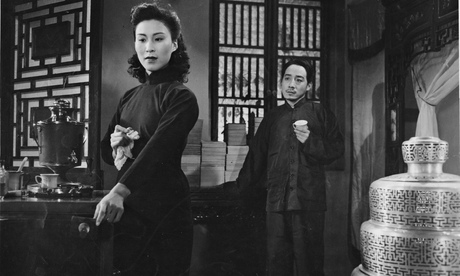 The Guardian - Spring in a Small Town review – powerful, exquisite drama
If you cannot make it in person, here is the film online:
BFI iPlayer - Spring in a Small Town
YouTube - Spring in a Small Town (1948) Eng Subs
Of course, here in London, spring in a small town has already turned into summer in a big town, so why not pop into the intimate Drawing Room, a small cocktail bar behind a secret doorway in the lounge instead? Join us tonight!
BFI Southbank - Food and drink - benugo bar & kitchen