Post by Deleted on Jan 5, 2014 7:48:38 GMT -5
Mr. R. Stevenson - whose masterly pianoforte passacaglia is well known to the Membership after our most recent broadcast - contributed to the
Times Literary Supplement
of December the sixth 1985 a most learned review of a book entitled
Busoni the Composer
written by Mr. Beaumont. In general Mr. Stevenson appears to approve of the book, although he does draw attention to shortcomings in a number of areas. For example, Mr. Stevenson deals as follows with one such place in which Mr. Beaumont goes astray: "It comes as no surprise that the Superman of 'the new music,' Stockhausen, is cited as one heralded by Busoni," writes Mr. Stevenson. "The best reply to this common misconception was made by Kaikhosru Shapurji Sorabji in 1958, when he wrote that the press-agents of music's 'high fashion':
have tried to represent Busoni as an intelligent forerunner of the glorious effloraison that they represent. To try and create the impression that Busoni, whose work is organically related to and grows with absolute logic out of what has gone before, is in any sort of way an apostle of these preposterous ersatz musical languages that are as dead, sterile and futile as their ridiculous linguistic counterparts, the manufactured languages of Esperanto and Volapük, is as impudent as it is inept."
Thus the uncompromising Kaikhosru Shapurji Sorabji. That is the first time I have seen serial music compared to Esperanto etc. But of course it has always been evident to me that Stockhausen was a purveyor of humbuggery. One needs only look at the photo-graph he published of himself supine and naked on some sea-shore.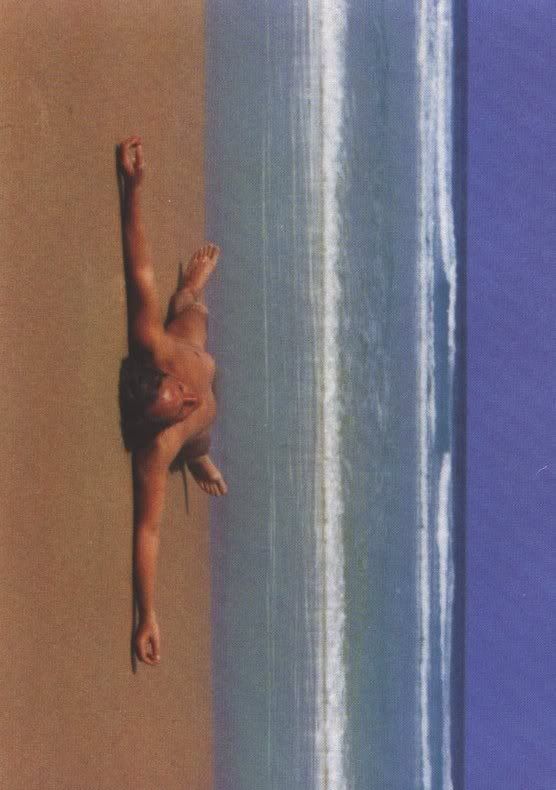 Can one imagine Brahms posing like that? And yet when I gave that photo-graph the title "naked loony on the beach" a certain Richard B. took great exception! Is this not a situation where one must draw oneself up and make a definitive choice: either turn to the inspiring organic constructions recommended by Sorabji or plump for the infantile depravities of Stockhausen! Have I not myself many times pointed out in so many words that "true Art must be organically related to and grow with absolute logic out of what has gone before"? It is one of those rare points of no return in life is it not?