Post by Deleted on Sept 17, 2013 2:25:34 GMT -5
The BBC is currently broadcasting a season of radio and television programmes dedicated to the composers, songs and film scores that form the soundtrack to the big screen.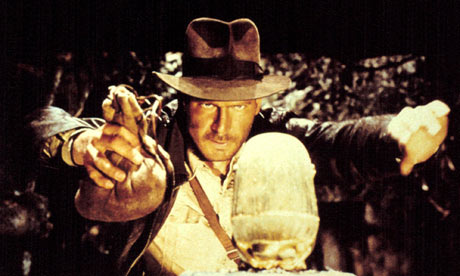 BBC Radio 3 - Sound of Cinema Season
The BBC has selected a shortlist of twenty soundtracks, but what is your favourite film music?
BBC - Sound of Cinema Season - Vote for your favourite film music
1. 8 ½ 'Otto e Mezzo' (Nino Rota)

2. Apocalypse Now (Wagner)

3. Billy Elliot (Swan Lake music, Tchaikovsky)

4. Bombay (AR Rahman)

5. Dark Knight Rises Suite (Hans Zimmer)

6. Django Unchained (Luis Bacalov / Riz Ortolani / Morricone)

7. Grease (various)

8. Lawrence of Arabia Main Theme (Maurice Jarre)

9. Mary Poppins (Sherman brothers)

10. Planet of the Apes (Jerry Goldsmith)

11. Psycho (Bernard Herrmann)

12. Sholay (RD Burman)

13. Sound of Music (Richard Rogers / Oscar Hammerstein II)

14. Star Wars Main Theme (John Williams)

15. The Good, the Bad and the Ugly (Ennio Morricone, arr. David Arnold)

16. The Third Man (Anton Karas arr. Cox)

17. The Wizard of Oz (Harold Arlen, E.Y. Harburg, Herbert Stothard)

18. There Will be Blood (Jonny Greenwood)

19. Vertigo (Bernard Herrmann)

20. West Side Story (Leonard Bernstein)
To be honest, I went through the soundtracks in the link above, and then couldn't really decide which was my favourite film soundtrack. Writing in '
The Guardian
' last week, Neil Brand, presenter of BBC4's Sound of Cinema, concluded thus:
"Most memorable movie music announces itself, whether with the blast of trumpets that begins Star Wars or the low, febrile string notes that usher in Jaws; whether the electronic hammer blows of Blade Runner or the unexpectedly lyrical solo piano that opens the Coen brothers' True Grit. These are the pieces we remember, the stuff we can hum along to, so engrained in us that it seems to have existed for ever."
The Guardian - Music Blog - What's your favourite film soundtrack? As BBC4 launches a new series on the sound of cinema, we'd like to hear from you about the film soundtracks that mean the most to you.
For the record, in the end, I voted for '
West Side Story
', but is it not more of a musical than a film?
BBC - Sound of Cinema Season - West Side Story