Post by Deleted on Aug 4, 2013 4:20:59 GMT -5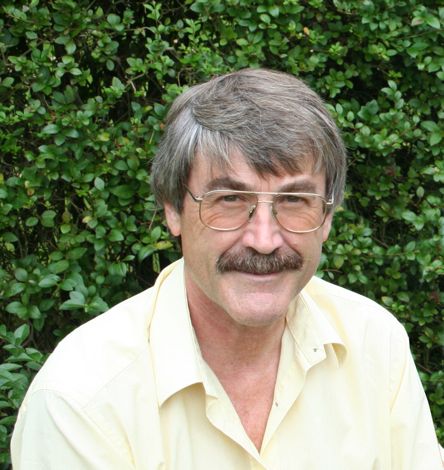 Mr. Davies the well-known mustachioed Finchley man who studied at Cambridge under Sir Frederick Hoyle FRS this week kindly contributes the clearest explanation I have yet seen of the mystery of Martian life. "In 1977," he writes, "the United Monsters of Moronica sent to Mars two space-ships called 'Viking,' with the express purpose of seeking microbial life in the surface dirt. Few people appreciate that Viking remains the
only
successful 'mission' by any space agency to look for extra-terrestrial life. The media of communication tend to present all Mars exploration as part of the search for life, but this is
a sly piece of disinformation
. In fact explicitly biological experiments have for the past thirty years been systematically eliminated from the U.M.M. "missions." And as for the British Beagle in 2003, built on a shoe-string - well! it disappeared without leaving a trace behind.
"Both Viking space-ships were equipped with robotical arms and shovels to dig up the dust and deliver it to little laboratories in which four life-detection experiments were performed. The experiments went off almost without a hitch! Scientists and public [
bogus distinction
] waited eagerly. But the data transmitted back painted a confused picture. The mass spectrometre found no trace of 'organic material,' which was odd, because even if there is no life in the Martian soil, small amounts of organic goo are regularly delivered from outer space by comets, and should, these same scientists said, have 'shown up.' Two more experiments were 'ambiguous.' [
Mr. Davies gives no further explanation there, which I think he really should have should he not?
] But the 'labelled release experiment' gave a strongly positive result. It was designed to detect carbon 'uptake' by adding a 'nutrient broth' to the dirt and seeing whether anything metabolized it. A positive sign that the broth was being consumed by microbes would be the emission of a carbonaceous gas, such as carbon di-oxide or methane. To monitor the gas production, the carbon atoms used in the broth included a radio-active isotope, C14, as a label. [
Thus the 'labelled release' experiment - get it?
]
"Anyway, the broth was hungrily devoured by the Martian microbes and radio-active carbon di-oxide came off as hoped, in both space-ships. When the mixture was heated up to a hundred and sixty degrees centigrade, the strong reaction ceased, as it would do wouldn't it had it been caused by microbes allergic to the high temperatures.
The labelled-release experiment had found life!
"But that was not the 'spin of the United Monsters of Moronica.' Given the 'indecisive' [
again Mr. Davies does not explain further
] results of the other three experiments, the overall conclusion of the Morons was that no Martian life was detected! And to this day that remains the 'official position.'
"The designer of the labelled-release experiment, a Mr. Levin [
no relation
], contests the conclusion of the Morons. He still maintains that he
did
find life on Mars. [
And surely he if any one should know.
] His original plan was to tell the difference between 'biological activity' and 'simple chemistry' by looking for chiral discrimination - a reaction favouring one chiral form over the other. [
'Chirality' is 'right or left handedness.' It all comes down to the spirals as Yeats some time ago revealed.
] This Mr. Levin planned to conduct the experiment with two broths, one having left-handed amino acids and right-handed sugars, and the other their mirror forms. But this plan was sabotaged by the Morons 'for reasons of cost.' [
To me the reasons seem considerably more sinister, even.
] As a result," concludes Mr. Davies, "the Viking experiments remain
exasperating mysteries
."
So - is there "life" on planets other than the Earth? Does it have to be built up from carbon? Will we be able to interbreed one day? Can rocks think? Would rapid and intelligent intergalactic light-pulses set up wireless stations for our twenty-first century entertainment? Why do we not already know? What
is
life anyway?