Post by Deleted on Jun 21, 2013 3:38:05 GMT -5
Good morning to you all on the Summer Solstice, once again. On the afternoon of Saturday 29 June 2013, Robert has organised a trip for the London Cultureseekers Group to Down House, the home of Charles Darwin. It is, as usual, over-subscribed, and there is a waiting list. I cannot go anyway, I used to go a lot with my parents when I was a child, it is a fascinating place to visit (again and again), as Charles Darwin's '
Origin of Species
' changed our understanding of the natural world.
BBC - History - Charles Darwin (1809 - 1882)
'
On the Origin of Species by Means of Natural Selection
' (1859) was extremely controversial, because the logical extension of Darwin's theory was that '
Homo sapiens
' was simply another form of animal. In the twenty-first century, I would go further. Even the indefatigable kleines c is genetically more than 50% banana, Sydney Grew! Incidentally, what is Beethoven's favourite fruit? Ba - na - na - na?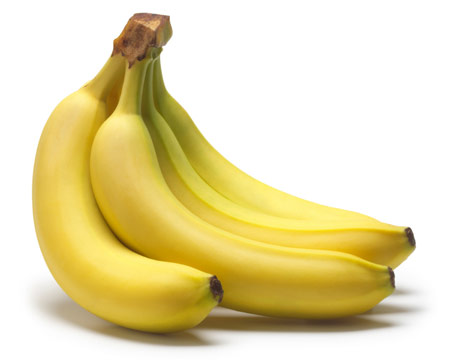 Gene Cuisine - Human DNA similarities to chimps and bananas, what does it mean?
'
Homo sapiens
' evolved in Africa almost two hundred thousand years ago. My own ancestors probably crossed the Red Sea into Western Asia over a hundred thousand years ago. Recent research shows that they had reproduced successfully with Neanderthals, probably in what is now Israel, and ten thousand years ago, headed into Europe, at the end of the last Ice Age. So I have about 2.5% Neanderthal DNA, and red hair! Some of my ancestors migrated northwards into Scandinavia, whereas others probably crossed the land bridge which then existed to what is now the British Isles.
So my direct ancestors can claim to be amongst the original inhabitants of north-western Europe, although some of them probably came to Britain as Anglo-Saxons and Vikings more than a thousand years ago. You, Sydney Grew, I suspect, share a similar genetic history. We are cousins, however distant! Our species, the human family, has been around, in evolutionary terms, for a remarkably short period of time, and how we have changed the world. As for the future, who knows?
Anyway, Charles Darwin's '
Origin of Species
' made it seem possible that even people might just have evolved - quite possibly from apes - and destroyed the prevailing orthodoxy on how the world was created. Charles Darwin was vehemently attacked, particularly by the Church. However, his ideas soon gained currency and have become the new orthodoxy.
London Cultureseekers Group - Trip to Down House (home of Charles Darwin)
For all those who cannot go down to Down House next weekend, I thought that it might be worth pointing out that you could alternatively go, particularly if you are young, on an ugly bug safari during the summer holidays (11am on Tuesday 30 July until 4pm on Saturday 3 August 2013)! Grab a magnifying glass and join Down's explorer for a hunt through the gardens at the home of Charles Darwin to find a mass of fascinating minibeasts. Discover more about bugs and their habitat and create your own creepy crawly to take home.
English Heritage - Time Travellers Go … Ugly Bug Safari